When we seek professional services, we choose those that will solve our current need or problem with consistent precision. We also look for a spirit of urgency toward helping us.
We further want a service provider that stands apart – one with an original identity that represents the promise of making our lives easier.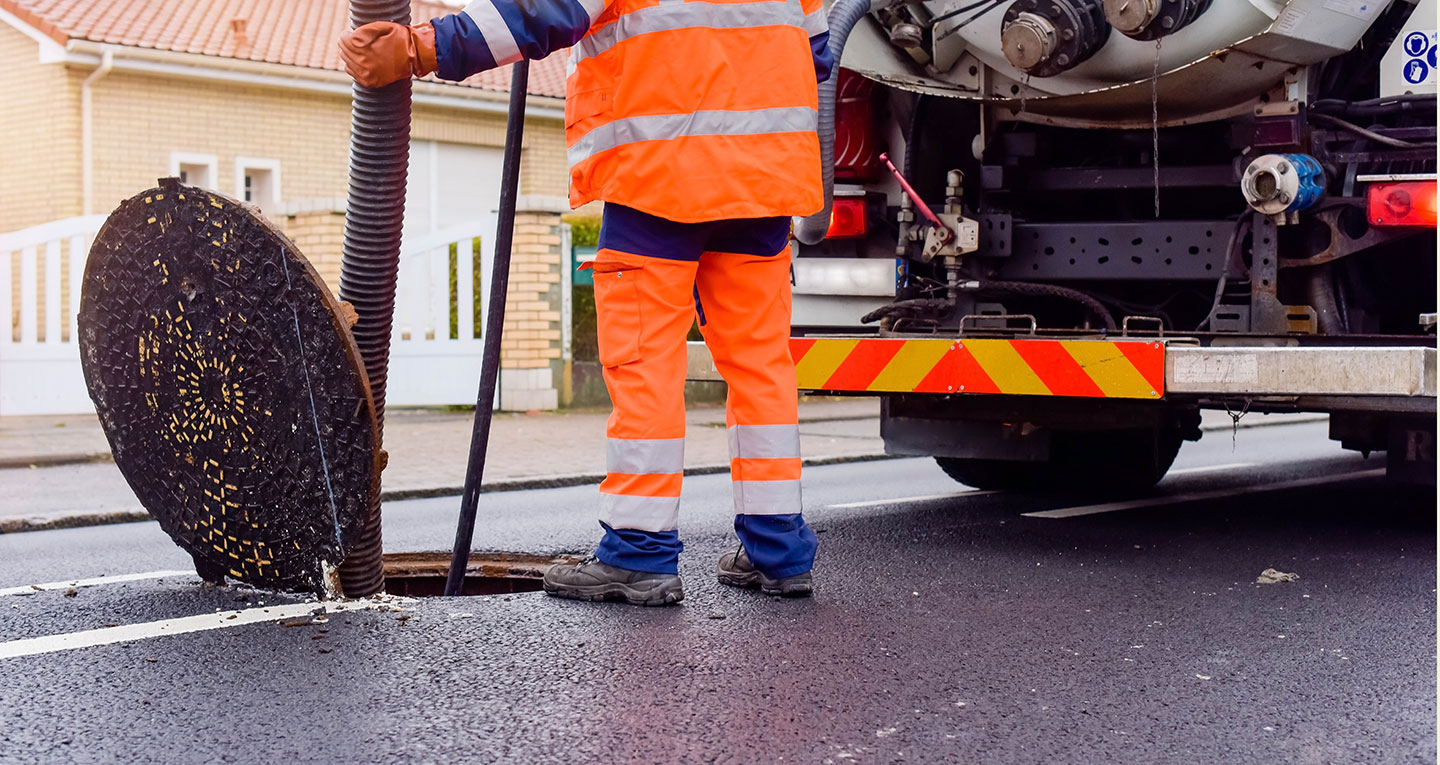 Sewer Sharks draws from every experience working with sewer equipment and systems and interacting with customers to offer what they want and need, including what they have said sewer specialists either cannot or will not provide.
As soon as you see our company vehicle, you know you are working with a specialist that innovates to properly serve you. We developed the mobile response unit to represent the four principles on which our business stands: professional, efficient, knowledgeable and clean.
Of greatest importance to you is what's inside of it. Through our experience, we know what every sewer scenario can potentially require. We created the mobile response unit as a service center with specifically organized tools and equipment for grab-and-go solutions.
The mobile response unit includes everything needed to diagnose and fix your drain or sewer problem on the spot.
Bins for stock material
Individual tool bucket for pre-work
(8) 4'x15′ drop-cloth tarps
Milwaukee® battery-operated shop vac
Cardboard for floor protection
Ridgid® locator
Ridgid sectional sewer rodder
Ridgid SeeSnake inspection camera
Ridgid K50 drain cleaner (1.5"-2")
Big Brute hydro jetter (up to 5,000 psi)
(2) different pistol rodders for tubs
(3) different toilet augers
Be Served a Different Way Starting Today
We've put everything we've learned about solving sewer issues in one special vehicle to ensure you receive the service experience you want and deserve. Keep an eye out for us as we attend to your neighborhood, and know that we're always ready to serve you too.
Follow us on Facebook!
See our Google reviews!